19.11.21. After a run of injuries and other problems punctuated most notably by Noduff Grand notching up a double, today was notable for our two January 2020 pups recording their first wins.
Noduff Hacienda started the ball rolling in an A2. Ridley hadn't enjoyed a clear run at all since grading on so it was lovely to see him rail inside two rivals, contesting all the way to the line where he prevailed by the shortest of short heads for his first ever victory and to earn a crack at A1 company.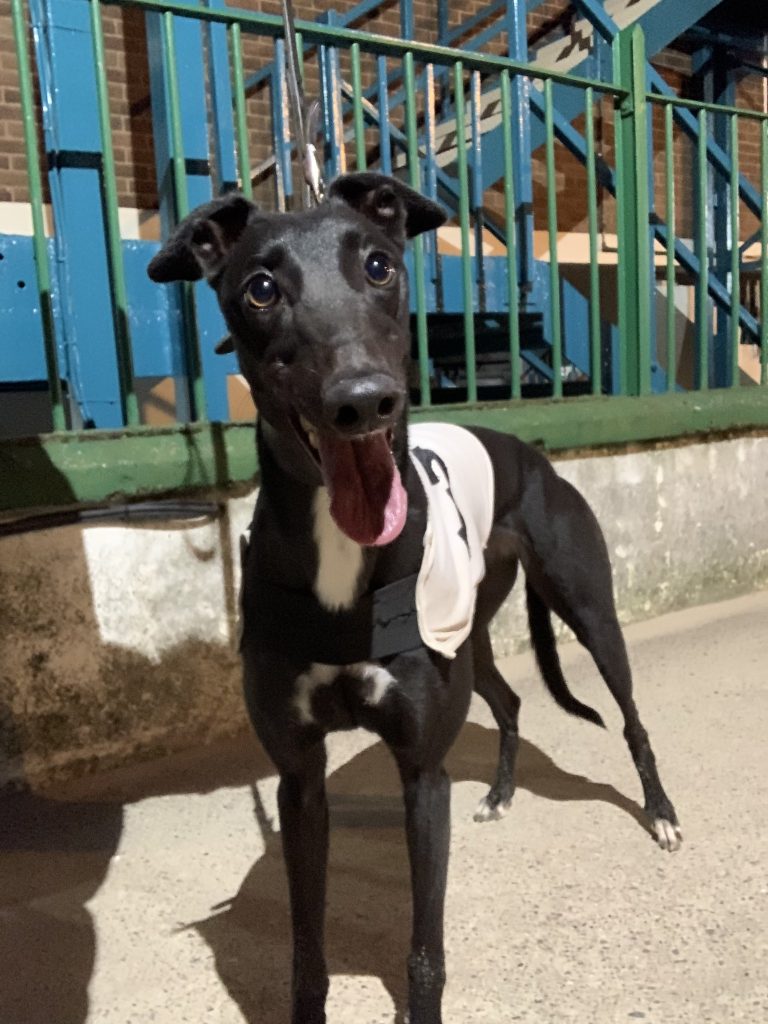 Noduff Dunes followed suit later in the card. About fourteen weeks out of season she had also been on the wrong end of a couple of trouble-prone outings and so, despite our well-advertised dislike for sprints, she was given a sprint as a confidence boosting exercise. Someone saw an opportunity in this as she was gambled from 9/2 into 15/8 (not the owner or trainer), took up the lead before the turn and went on to be a comfortable winner, pulling further clear to the pick up. Well done Mia!