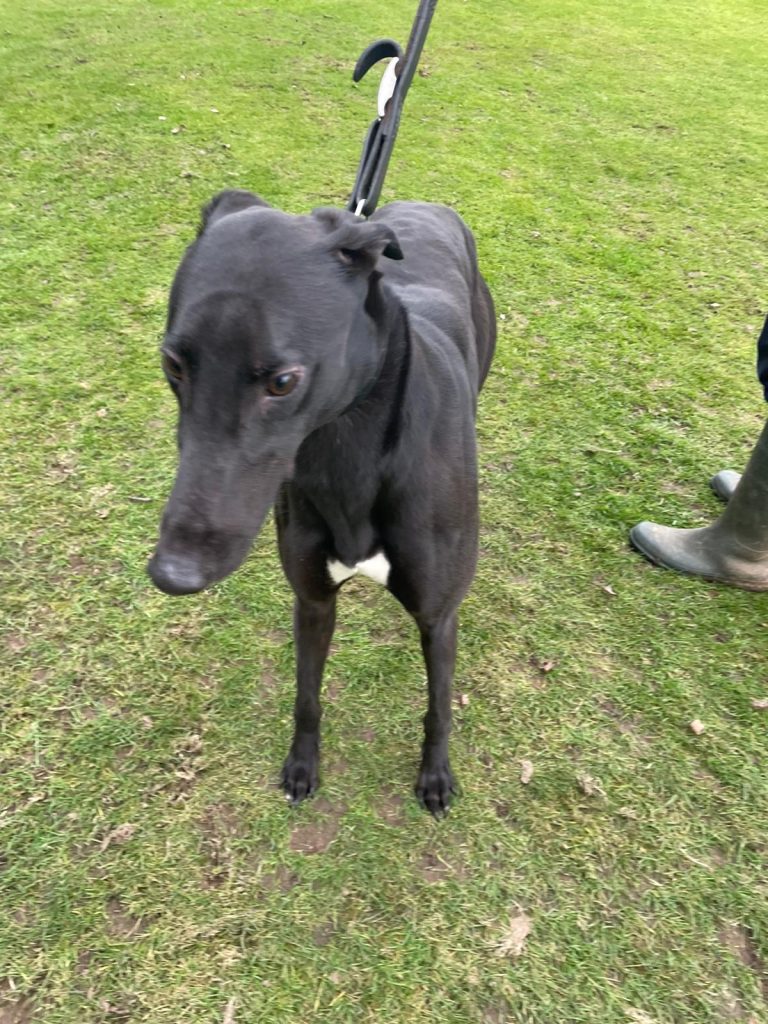 by RISING BRANDY out of EL NADA whelped 7.7.2020
Race videos are listed at the bottom of this page
Say hello to our latest addition PERFECTO LEVI to be very shortly known as NODUFF JOKER. 'Rum' was purchased out of the Sheffield sales on 19th January after winning his 480m trial in 28.26. At eighteen months old we expect him to improve a lot for race experience and maturity. He is unraced to date and had just two trials in Ireland.
Sire Rising Brandy won the Puppy Derby at Monmore in 2018 in a remarkable 27.82 and hopefully his son will run the track just as well! Rising Brandy also won several opens at Towcester before travelling to Ireland for the Irish Derby and getting injured at Shelbourne Park.
Rum has found racing difficult in his early career – something we didn't expect given the manner of his trial success at Sheffield. He looked completely lost in his A6 debut and had to be returned for another trial. In two A7s since he's been very slow away and has had two troubled passages. He's managed a 29.58 but that's still well adrift of the 29.13 he recorded in trials. He needs a much better break then we'll see what he can do!
In fact it was being dropped to A8 for his fifth race that made the difference. Bumped out of the traps, Rum showed good pace and railed nicely to put himself in contention out of the second bend then just ran away from them to win by 4.5 lengths and nearly break the 29 second barrier! If he can learn to trap better the sky's the limit.
He hasn't broken that barrier yet but, as of 20.5.22, he had won three from four and was second in the other! Rum is staying on very strongly as evidenced by his most reccent win from behind by 4.75 lengths and looks every inch a stayer in the making.
That progress has rather abruptly come to a halt and the kennel is looking into why. Rum trialled over six bends as that was seemingly ideally suited to his running style but he was a bit one-paced. A return to A6 didn't show the expected improvement for the longer outing and he seems a little lethargic. Maybe he really doesn't like the very hot weather.
Noduff Joker's race videos in date order